Comparing synthetic melatonin and phyto-melatonin (HerbatoninPRO), and the latest research on melatonin
PRESENTER: Mona Fahoum, ND
SUMMARY: With the significant buzz and growing research around melatonin and its multitude of applications in relation to sleep, brain, immune and cellular health, we have fast tracked our latest research into HerbatoninPROTM. This webinar will include information on:
Pre-clinical data from a series of three trials comparing phyto-melatonin (HerbatoninPROTM) to synthetic melatonin looking at antioxidant potential, inflammation and cellular health
An update on the latest research on melatonin through to the end of 2020
Case studies and potential applications for your practice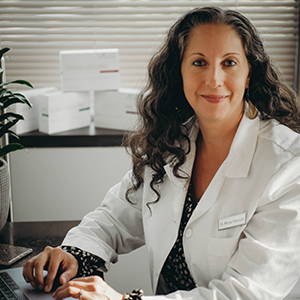 BIO - Dr. Fahoum is a naturopathic physician and owner of Meridian Medicine in Seattle which focuses on preventive primary care, women's health, hormones and digestive concerns. She is also the Director of Clinical Services at the Bastyr Center for Natural Health, has been an adjunct faculty at her alma mater Bastyr University and is on the Medical Team for Symphony Natural Health.
Dr. Fahoum is Past-President of the Washington Association of Naturopathic Physicians (WANP) and is a member of the American Association of Naturopathic Physicians (AANP). She regularly lectures at continuing education seminars, appears on podcasts and interviews and is involved in women's health groups focusing on hormone health.
Watch the Recording